Using Free, Real-time CFD Data to Track Performance in SierraChart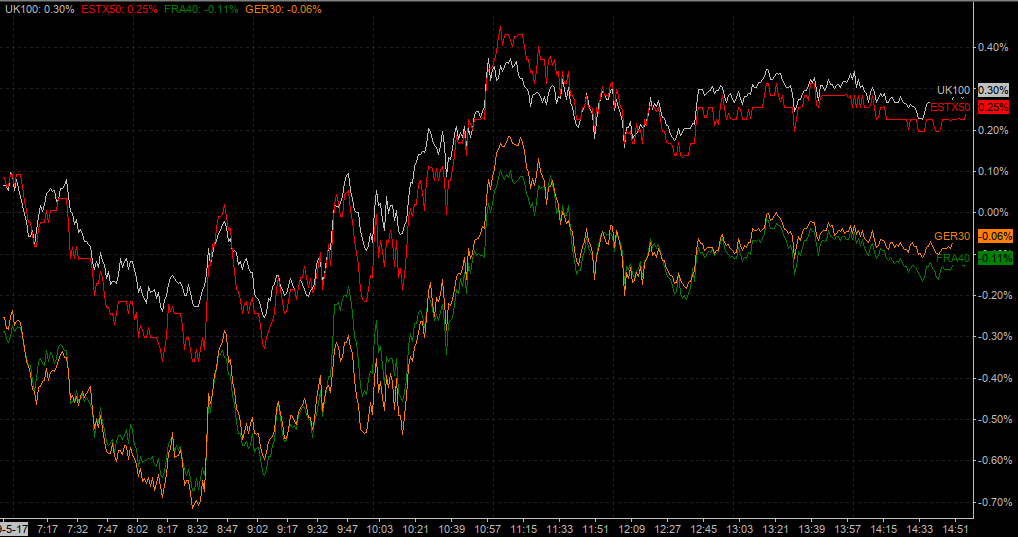 You can find below an Intraday Performance Tracker Chart that you can use to follow European Markets in real-time using SierraChart's free realtime CFD data.
Many users are not aware of the fact that SierraChart direct accounts come with a high-quality, free, built-in datafeed that provides realtime data for many major Forex pairs and also includes realtime CFD data. You can find the full details here:

https://www.sierrachart.com/index.php?page=doc/SCRealTimeFOREX.php
Chartbook is created with SierraChart v1919 32bit
Copy the downloaded .cht file to your SierraChart\Data folder, then you can open the Chartbook file via File -> Open Chartbook. 
Before customizing the charts/chartbook, I recommend to create a copy of the chartbook, or duplicating the DOMs/Charts to a new chartbook using the Chart -> Duplicate Chart function.
Uploads are powered by pCloud.