Updated Free DOM Replay Chartbook (Youtube Video Addon)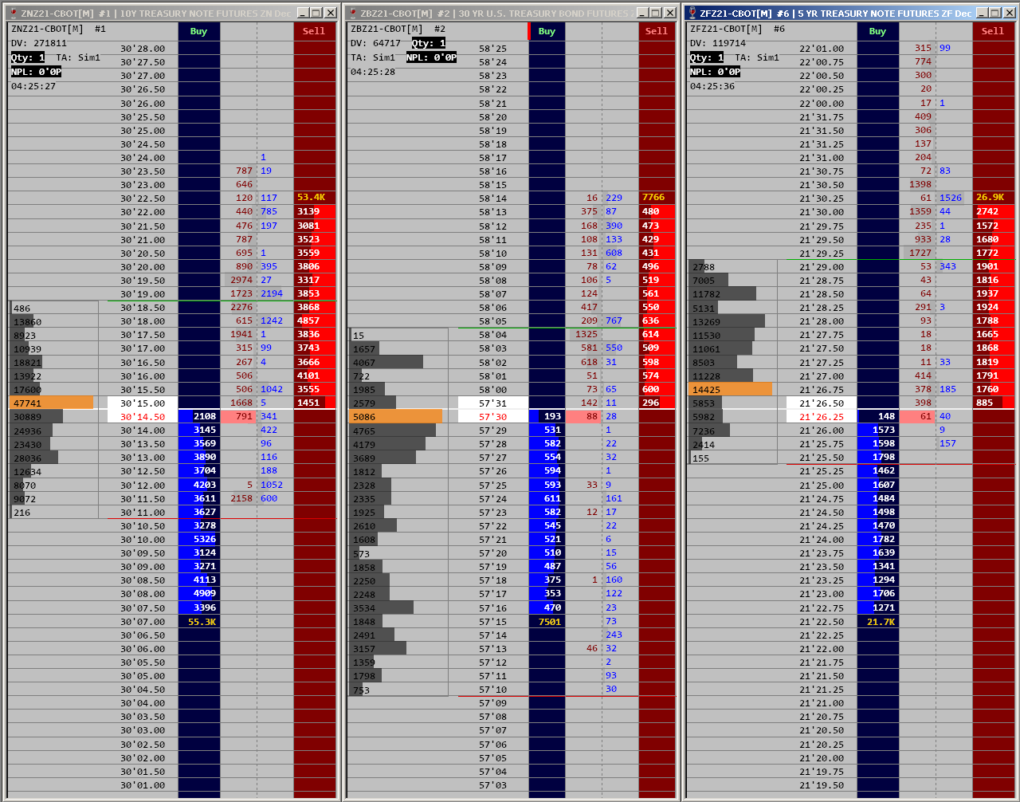 I constantly get numerous requests, to share the DOM chartbook that was displayed in and shared with the original 'How to Setup SierraChart for DOM Replay' Youtube video.
Since the creation of this video (publish date: July 2017 – more than 4 years ago), lots of new, DOM-related features and settings were introduced in SierraChart – also the original google drive link to the chartbook was broken.
Below you can find a recently updated version of the same layout.
You can find all DOM related content of my site here.
This chartbook was specifically created/customized for the US Treasury Futures: ZB, ZN, and ZF and it is highly recommended to NOT use with other symbols, without the proper understanding of the applied settings (symbol specific session time, timezone, scale, DOM, etc.).
Created with SierraChart v2363 | Link to Chartbook
For the best experience, it is recommended to have a direct license with SierraChart, because broker versions can have limitations!
MAKE SURE YOU UPDATE TO THE LATEST SIERRACHART (2363 OR ABOVE) BEFORE USING THIS CHARTBOOK! SIERRACHART ISSUED MANY NEW CHANGES REGARDING BUILT-IN STUDIES, CHARTBOOK FORMATS, ETC, THAT AFFECT THE LOOK AND FEEL OF CHARTBOOKS CREATED WITH NEW VERSIONS.
Copy the .cht file to your \SierraChart\Data\ folder.
Click here for instructions about using the chartbook with different symbols.
Last updated: June 10, 2022 at 22:40 pm