@TheBish75 ES Footprint/Heatmap Chartbook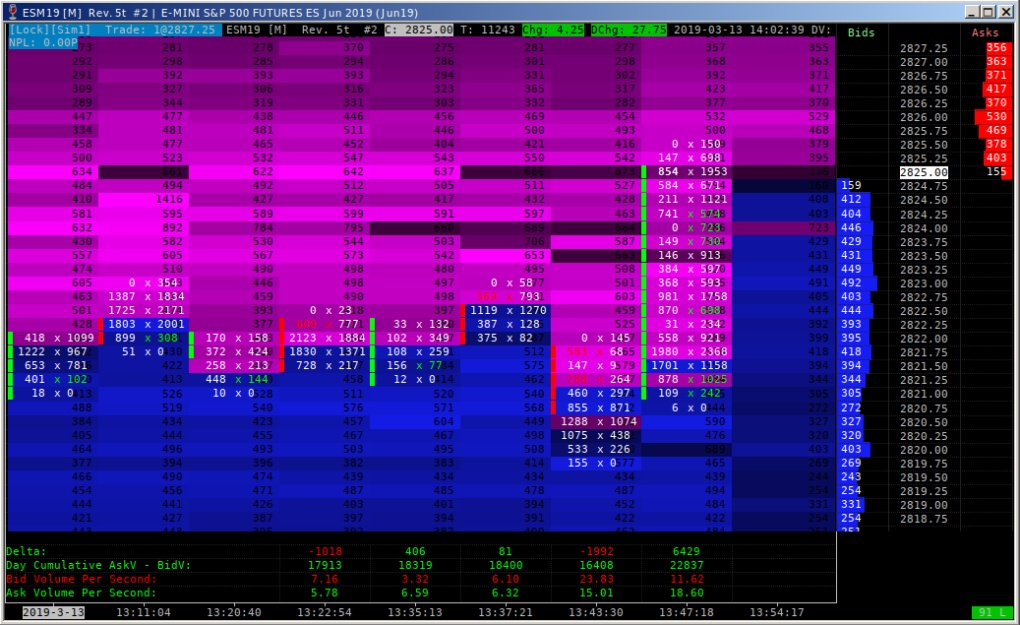 Reversal bar based Footprint chartbook with Heatmap (Market Depth Historical Graph) study for SierraChart. Created based on the settings kindly published by @TheBish75.
Chartbook contains a fully functional Chart DOM as well.
Created with SierraChart v1882
Copy the downloaded .cht file to your SierraChart\Data folder, then you can open the Chartbook file via File -> Open Chartbook.
Before customizing the chartbook, I recommend to create a copy of the chartbook, or duplicating the DOMs/Charts to a new chartbook using the Chart -> Duplicate Chart function.
Uploads are powered by pCloud.