EUREX Treasury Butterfly Spreads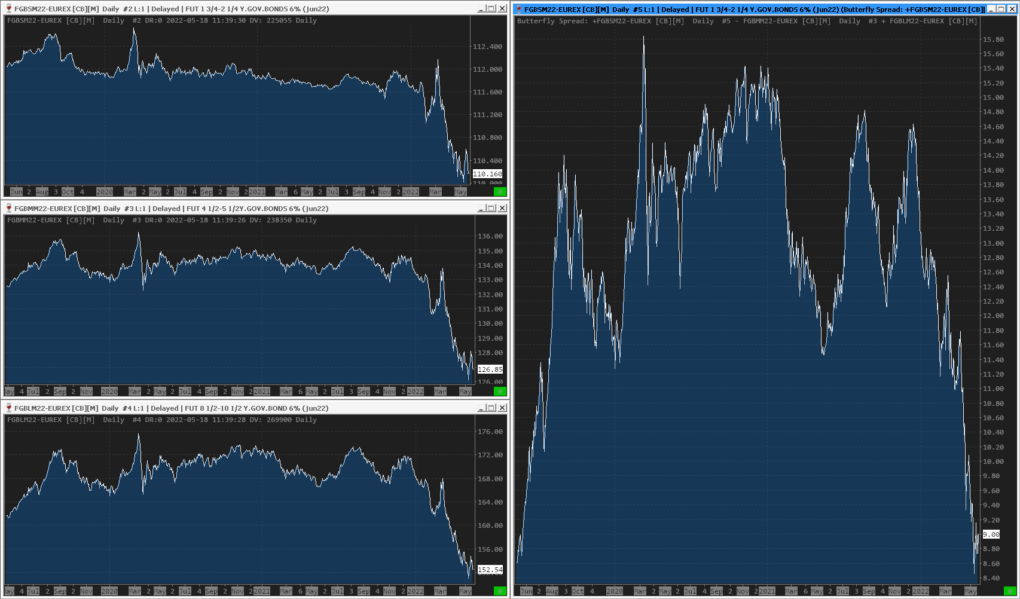 Long-term, continuous data based, EUREX Treasury futures butterfly spread chartbooks for the 2-5-10yr German Bonds the 5-10-30yrs – FGBS, FGBM, FGBL, FGBX futures.
The chartbook was created based on the request of an Axia trader member – thanks for your support!
The charts in the chartbook are linked together based on their scale, bar spacing, timeframe, etc. settings. The charts use symbol/study linking as well. If you want to create a spread chartbook for other markets, make sure you create a separate/new cht and adjust the symbols and settings there.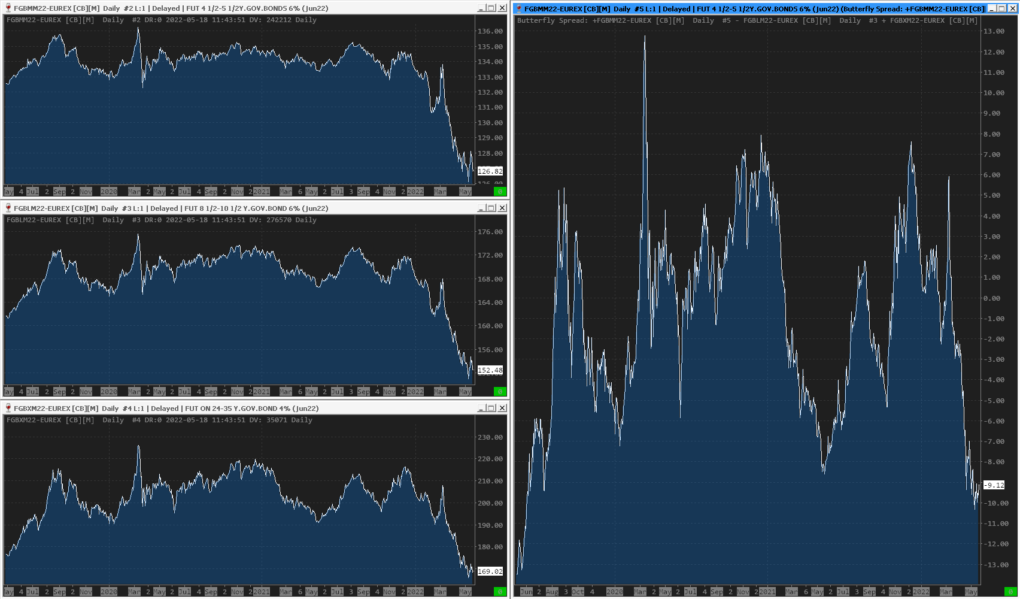 Created with SierraChart v2363 | Link to Chartbooks: 2-5-10yr | 5-10-30yr
For the best experience, it is recommended to have a direct license with SierraChart, because broker versions can have limitations!
MAKE SURE YOU UPDATE TO THE LATEST SIERRACHART (2363 OR ABOVE) BEFORE USING THIS CHARTBOOK! SIERRACHART ISSUED MANY NEW CHANGES REGARDING BUILT-IN STUDIES, CHARTBOOK FORMATS, ETC, THAT AFFECT THE LOOK AND FEEL OF CHARTBOOKS CREATED WITH NEW VERSIONS.
Copy the .cht file to your \SierraChart\Data\ folder.
Click here for instructions about using the chartbook with different symbols.
Last updated: September 14, 2022 at 11:21 am