Re-enable Display of Volume Bars in SierraChart v2400+ DOMs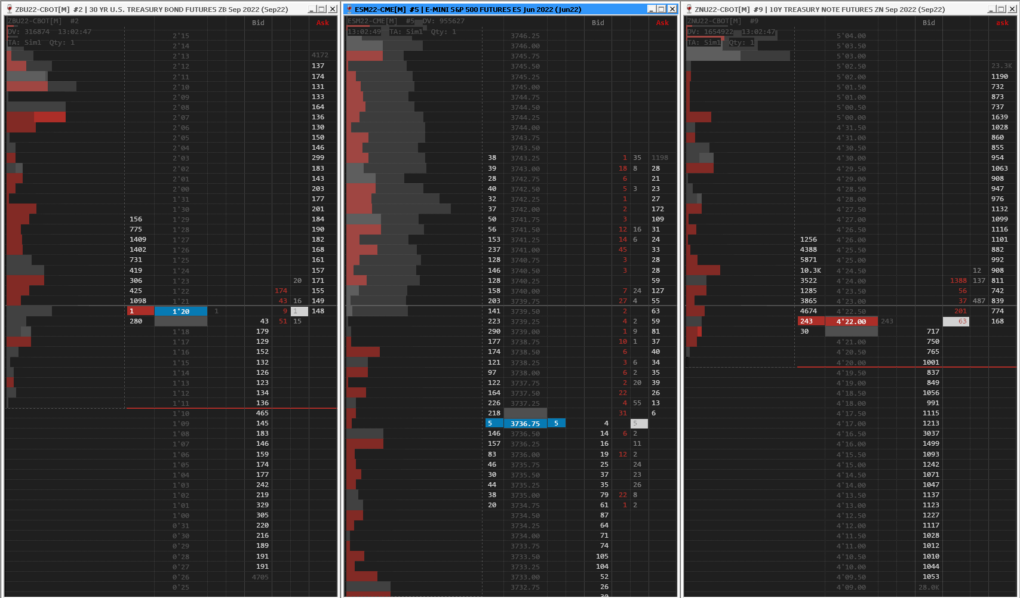 SierraChart released a new setting that breaks every previously created DOMs and Chart DOMs that display volume bars behind Chart/Trade DOM Columns.
Unfortunately (again…), this was not announced in the SierraChart Change Log, but affects every single DOM-related chartbooks that was created with pre-2400 SC versions.
Here you can find a list of affected chartbooks and posts (more than 150 posts and ~200+ chartbooks, that I just recently finished updating, because of another breaking change to the chartbook format…).
The new settings are available in a format of a drop-down option selector and has the states: Off (new default value), Left, Right, Auto.
Below you can find the steps to adjust any chartbooks on your own and turn the Volume Bars back ON for your DOMs.
If you prefer video instructions, here is a short recorded Level 2 video.
Steps:
The option mentioned above can be found at Trade >> Customize Chart/Trade DOM Columns.
Select one item from the 'Visible Columns' list then adjust the 'Show Volume Bars' dropdown list to the desired state.
This new setting affects all DOM Columns, including: Current Traded Total Volume, Recent Traded Bid/Ask, Current Traded Bid/Ask, Bid Size/Buy Column, Ask Size/Sell Column etc.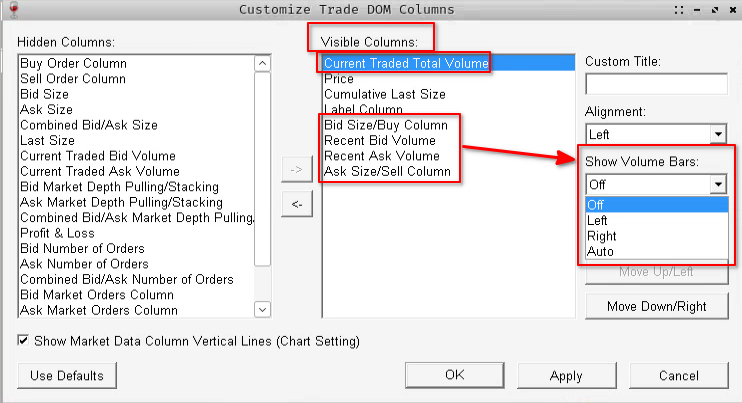 Last updated: August 9, 2022 at 9:53 am